Alliance of Divine Love
The Greatest Degree of Love
The Alliance of Divine Love (ADL) trains and supports ministers to counsel, heal, teach and contribute to those in need and those seeking to awaken to their higher consciousness as they are divinely guided.
🔻 scroll down to see more 🔻
ADL "LIVE"
 Virtual Monthly Update & Fellowship Event 
Hosted by Rev. Therese Inzerillo
---
 A fun, quick way to stay up to date on all things Alliance of Divine Love!
---
This is an ongoing a 30-minute monthly event... 
JOIN US ON THE THIRD THURSDAY OF EACH MONTH
8:00 pm Eastern  -  7:00 pm Central  -  6:00 pm Mtn  -  5:00 pm Pacific
---
Your presence will help us grow a spirit of community within the Alliance of Divine Love organization and you will feel connected and informed!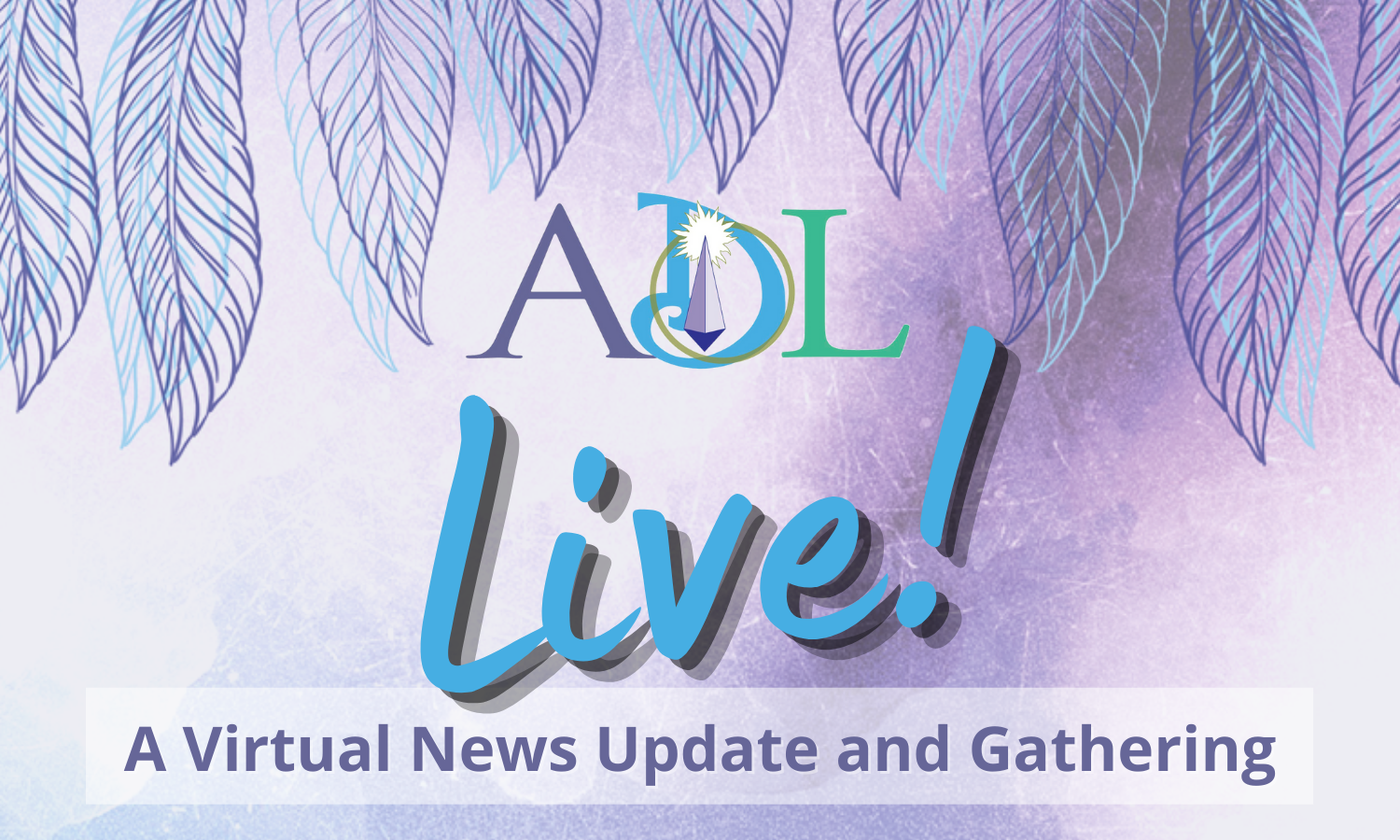 FEATURING:
Spotlight: Guest Minister sharing a 10-minute topic of interest
Updates from the ADL Board
Announcements from ministers/chapters on upcoming events, classes
Community decision and networking
What We Do
Here are a few ways ADL can support your spiritual growth.
(click icons to learn more)
Ministerial Training
Answer the call for Divine Service.
Led by certified ADL Ministerial Mentors
In-person or virtual (phone, email, etc.)
Nationally recognized ordination
Doctorate program (DDMS) available*
Learn more about ADL Ministerial Training
*must first complete the ADL Ministerial program to be eligible
Online Courses
We offer courses for every level.
Personal Spiritual Development Courses
Go deeper into specific topics
Minister Continuing Education Courses
Live Events
A variety of events to choose from.
Annual Conference
Regional Chapter Events
Online Events
ADL is ideal for...
These are just some of the professional fields where ADL ministers are applying their training, working with the Greatest Degree of Love and uplifting souls.
Life Coaches, Mentors & Teachers
Spiritual Counselors
Energy Workers
Human Resources Personnel
Wedding Chapel Owners/Managers
Spiritual Arts and Sciences Practitioners
Recent Blogs
Here are a few recent blog posts you may enjoy.
When There Are No Words…
by Rev. Dr. Karen Turek, D.D.M.S., Ph.D.

As I reflect on the mass murders in Texas this week, a sense of numbness that turns into uncontrollable weeping, brings me to my knees. When I close my eyes, I see their sweet radiant faces and feel the fear that they must have felt in their last moments before they were released into God's merciful care. And the families, the community, how will they manage to even begin to recover? There are no words that can even begin to mend this tragedy. Prayer a…
About Grieving
by 
Rev. Dr. Karen Turek, D.D.M.S., Ph.D.
How do I manage my grief in a healthy way?
There are no universal guidelines for navigating through grief, it is a very personal journey. With that being said, there are some basic truths that may resonate with you and support your journey as you navigate your path of healing.
Lean into the Pain
Feel what you need to feel! Allow time to heal from the inside out. Grieving takes work, it is unpredictable, and it is most likely unlike anything that you…
Constant Change
by 
Rev. Rita Scheibeck
Today we take a few moments to acknowledge the ways that our personal situations and those of our loved ones have changed over the past two years. Even as we read these words, our local, national, and world events continue to impact our individual and collective circumstances.

We can realize that changes are a constant in our earthly lives and in the universes, but we may not always feel prepared for the tasks of meeting challenges without fears or resentments.

In a q…
The Alliance of Divine Love, Inc. (ADL) is a federally recognized, Non-Profit 501(c)(3) interfaith ministry that embraces and seeks to live the Truth of Divine Love in the Greatest Degree.
ADL ministers offer their own individual expertise and knowledge to those seeking deeper spiritual meaning and growth using a broad spectrum of skills, backgrounds and ideas for spiritual development.
In a society riddled with divisiveness and fear, ADL is a bright light, promoting inclusiveness and love.
Frequently Asked Questions
These are some of the questions people most frequently ask us:
What religion is ADL based on?
ADL is considered an interfaith organization. This means, we are not based on any established religion or spiritual tradition.
However, you will easily find a basis for the lessons in our programs in practically any spiritual tradition. The lessons can also be applied within any religious or spiritual tradition to deepen the experience.
This means, no matter what spiritual background you come from, the lessons shared in ADL will only deepen your spiritual experience.
Can I take courses without being or becoming a minister?
Yes! We have found there are many people who want to deepen their spiritual connection and experience but don't have the desire to become a minister.
Ministers, just like every other spiritual seeker, are on a personal journey to expand and deepen their own spiritual awareness. So, for our ministers, our courses provide both personal growth and continuing education.
Are ministerial training fees refundable?
We take this on a case-by-case basis. 
The fees for ministerial training are mainly used to cover people's time (for reviewing your application and mentoring you through the program). Since people's time cannot be returned to them, we typically do not offer refunds after the time has been spent.
However, we try to be as flexible and supportive as possible, so please feel free to contact us regarding your situation.
How do I renew my ministerial license if I don't want to do it online?
Our website makes it easy and safe to renew your license. It also gives you more control over your profile and information.
However, we know some people are not comfortable using online systems. So, you can also download our renewal form, complete the form and submit it with payment to our mailing address.
Help & Support
Did you know we have a whole section on the ADL website devoted to providing help and support for you?
Want to...
You can find instructions on how to do all of those and more under our ADL Support section.
You can also access ADL Support on the main menu by going to: More... > Support & FAQ
Office Hours: Monday through Friday - 10 am to 4:00 pm    Phone: 828-388-2102
---
TIP: Click the question mark icon in the bottom-right corner anywhere on the website to contact our support team.